Louis Banks Design Build is an award-winning architecture firm and custom home builder. We offer full service architectural design services with the added benefit of combining design and construction services. Whether you are looking to design a brand new custom home, completely gut and rehabilitate an existing residence, create an addition, or simply redesign your interior. Louis Banks Design Build will make sure to design the ideal living space you and your family can call home.
Our Process
Building a new home or updating an existing space is every client's dream. When you hire Louis Banks Design Build we partner with you to bring your vision to life. We know that each project is unique, so we take the time to understand your project's specific conditions and challenges by gaining expertise and knowledge of the site's topography, environmental conditions, village requirements/constraints, and most importantly — insights to efficiencies that maximize your budget.
After a thorough consultation and proposal, initial concepts are designed taking into consideration your unique requests and desires. This creative process is collaborative and continuous with time for client critique to ensure we achieve the most efficient use of space suited for your specific needs. We know that not everyone can visualize two dimensional drawings or concept sketches, so we also offer 3D visualization and room planning services for you to envision your future space clearly. By taking this transparent approach we ensure our clients are involved every step of the way and feel inspired throughout the design process.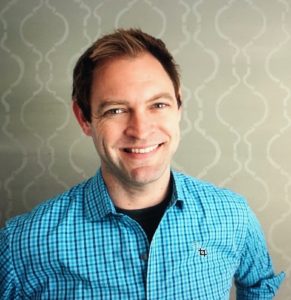 Louis Banks
Louis Banks grew up in the northern suburbs of Chicago.  He earned a Bachelor of Fine Arts in Architecture from Miami University of Ohio in 2003 and has been designing and practicing residential architecture ever since.  During his years working with residential architecture firms and home builders is when he discovered the desire to become a design-build firm.
It was a client that once said to me during a large remodel project with a difficult general contractor, "You should be our General Contractor".  I took this seriously and then proceeded to win a historical preservation award on that project, and start my own Design Build business.  -Louis Banks